The Atari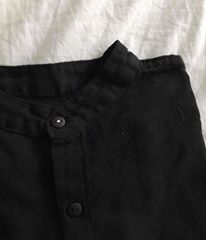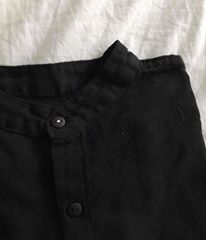 The Atari
This shirt is made of organic linen / cotton mix.
It has a mandarin collar, round wooden buttons top to bottom, and the thread of the top button is white.
Made to order in all sizes for women and men, and it can also be custom tailored to your measurements.